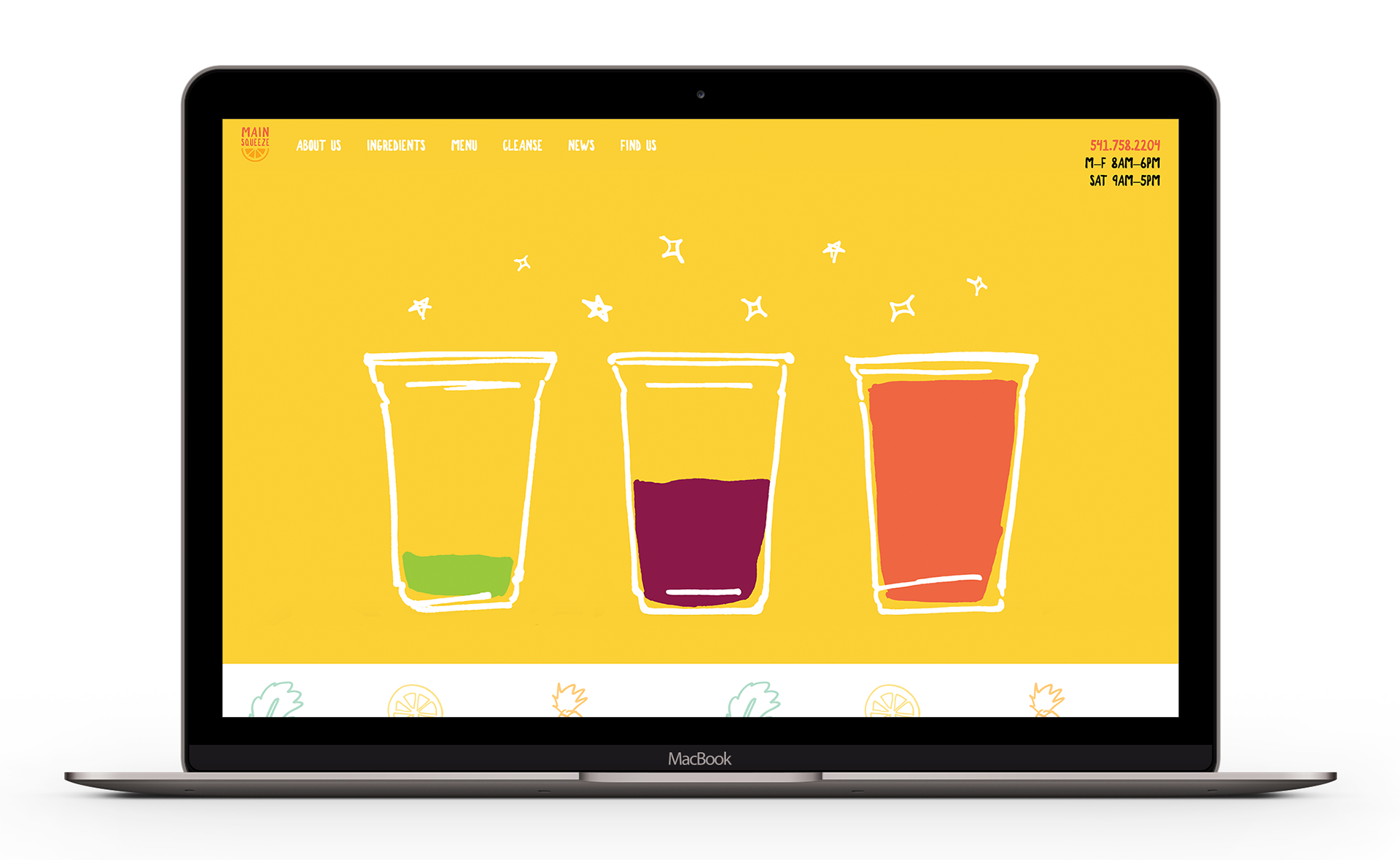 After trying out and presenting a number of different design solutions, I wasn't in love with any of them, and decided to take the time to make a new comp from scratch. Peers encouraged me to relax and try doing some sketching or experimentation to come up with new ideas. I spent some time doodling food and plants and quickly discovered that by not trying too hard to make the site perfect, I could actually achieve the relaxed, fun feeling I was going for.
This website design was simple to make fully responsive, totally different than any other juice bar site I'd seen, and didn't feel too curated or "designed".  Each page was a careful balance of neat, organized type and quick doodles in Sharpie scanned in and turned bright white against the colorful backdrops.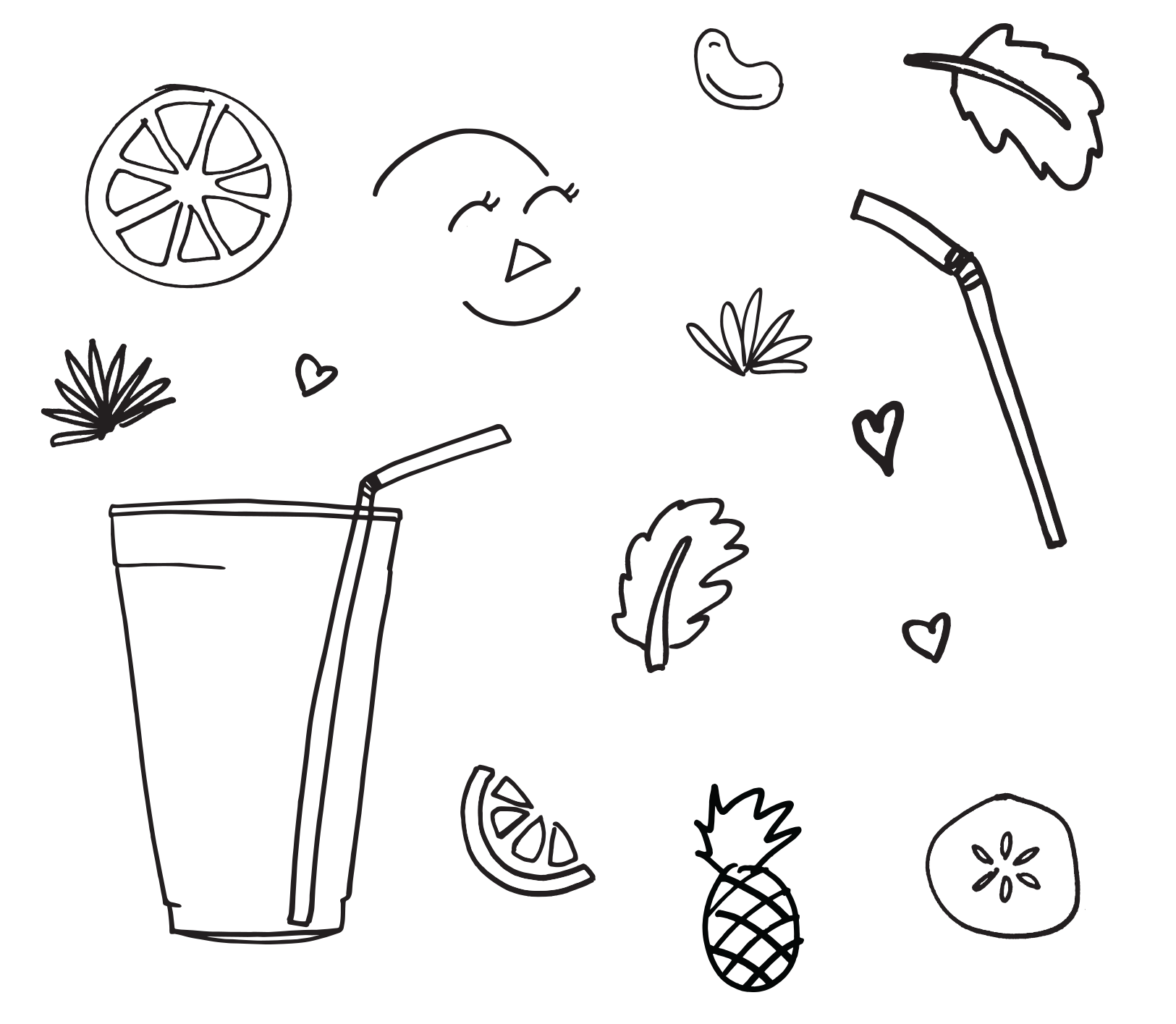 My first project with code taught me a whole host of new time management and organization skills.  After doing so many graphic design projects in the past, I thought I had a handle on how long a certain amount of work would take me, but in this case I needed as much extra time as I could squeeze in.  I'm pleased with my success in starting over partway into the project, though it may have been a little reckless.  At the end of the day, I completed a project that dragged me out of my comfort zone and forced me to relax a little, and I'm excited about that.